Back to the list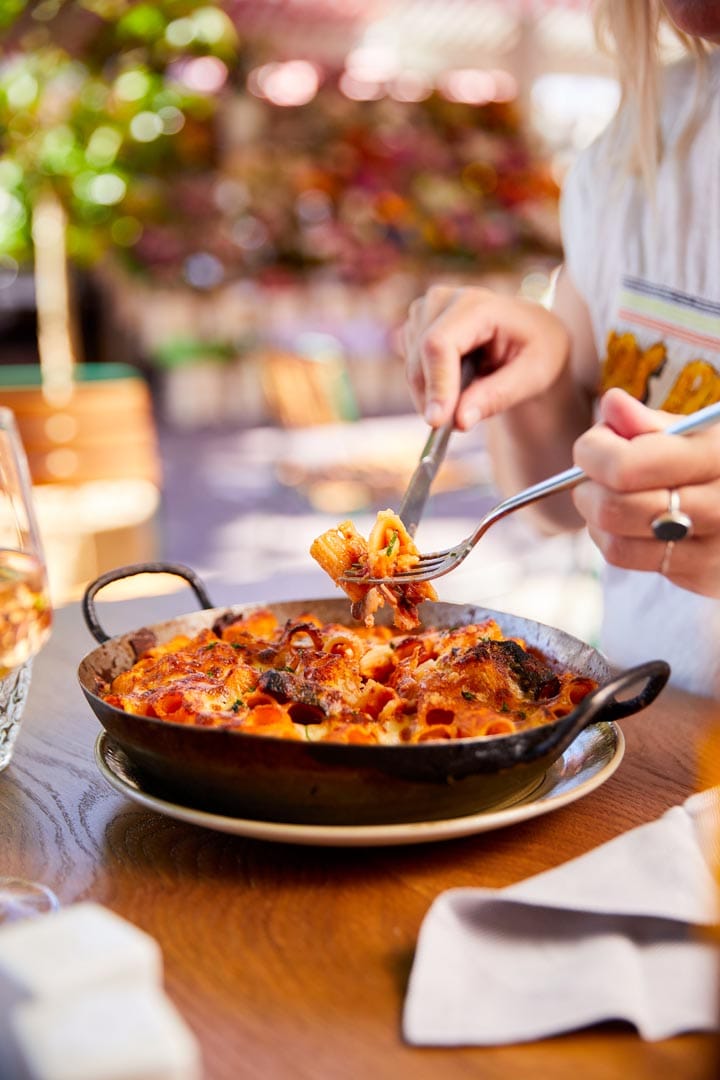 Generous cuisine fatto a mano
Everyday life
La Favola – the temple of Pasta!
Every dish is a story worth telling.
Whatever you're looking for, Chef Tommaso will prepare a pasta dish to satisfy you: Rigatoni al forno, Farfalle with salmon, Maccheroni della Mamma, Spaghetti with seafood, Spaghetti Chitarra with king prawns – there's something for everyone!
Passiamo al dolce?

And because a sweet touch is almost indispensable at La Favola, our Pastry Chefs are committed to making all our desserts and ice creams by hand at our Nice centre production kitchen.
The 'Gigante' Crème Caramel, the XXL Vanilla-Hazelnut and Pecan Eclair or the Speculoos Tiramisu…which one will you go for?
All that's left to do is to dig in…